Have you noticed how yellow seems to be the colour of the season? It's everywhere in the shops, so rather than resist it, I'm going to embrace its cheerful connotations.
Here are my picks for this spring/summer:
I have wanted Saltwater sandals for a while but since I read they are waterproof I basically need them! I mean come on British summer?
A yellow skirt, this one's from ASOS, looks super comfy with it's got pockets. I'd pair with a breton stripe top like Jordan from Oh Happy Day.
For the home, I'd add yellow pops of colour such as this IKEA PS cushion.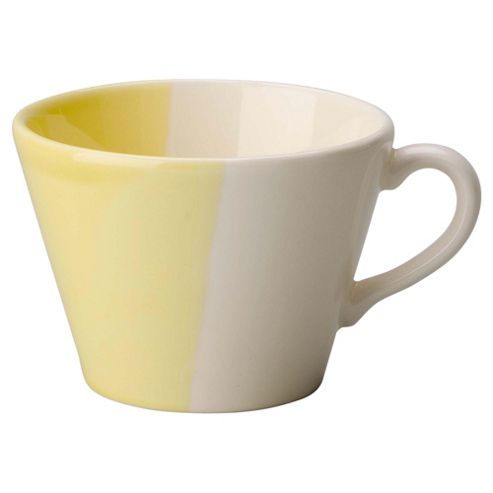 Or this pretty mug from Tesco from their lovely Sherbet Brush collection.
So far, I've bought this summery Mango top which I braved outside already (with lots of wooly layers over it though!).